[Age of Mouldwarp]

Waterloo Central

Track the madness!
Prod Oasis
is the world of the future, though set in the past, that is a look in the barren land we call space. It is a glimpse into a reality humanity will one day be thrust into. (Six entries so far, with more to follow.)
Star Trek: Copernicus
is my little bit of fan-related fiction, with original characters inhabiting the established Star Trek universe. It has a strange habit of mirroring developments in the continuing Prod Oasis saga at times. Third major story,
Cadavers
, pretty much the reason the Copernicus crew was created, has been completed, after percolating for more than a year.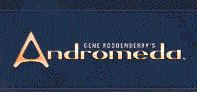 The Machine Shop
is my fan page.
I'm settled into a permanent design. (For a while! :D)
---------------------------------------------------
I formally apologize for pop-up banners, which are the most annoying thing since splitting soft taco shells (and the cracking hard variety as well).
As a helpful hint, to get rid of that banner, simply click the minimize button (the dash icon in the upper righthand corner). This should keep it out of your way for the remainder of your stay! (Results may vary.)
Please understand that this site is very much a work in progress.
Site opened on October 26, 2001.
all fiction herein is © copyrighted 2001-2003 by Sean "Waterloo" McKenna